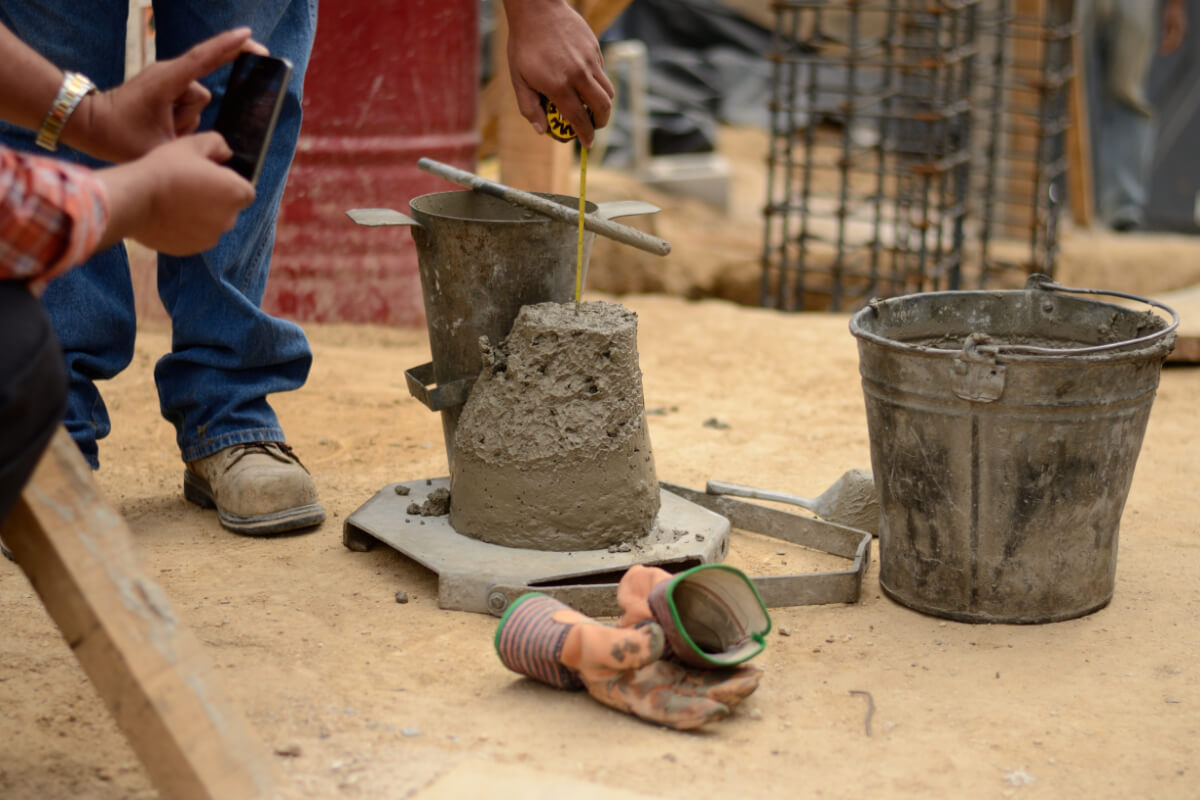 Since the early 1980s, in an effort to control deadly construction failures, a U.S. subcommittee determined that a major culprit in these failures was improper or insufficient inspections performed by design professionals of record during construction. These inspections cover a variety of project components and have greatly reduced the number of injuries and deaths related to material or construction technique failures.
Special Inspections sometimes referred to as "Chapter 17 Inspections", are covered by the International Building Code in Chapter 17. These special testing and inspections cover a broad spectrum of a construction project's components and progress. Special Inspections on a project may include one or several of the following items:
Structural Masonry
Welding
Verification of Soils including excavation and fill
Modular Retaining Walls
Precast Concrete Structures
Pre-Stressed Concrete
Reinforced Concrete
Post Tension Concrete
Inspection of Precast Fabricators
Inspection of Structural Steel Fabricators
Sprayed Fire-Resistant Materials
Exterior Insulation and Finish System (EIFS)
Seismic Resistance
Detention Basins
Deep Foundations
Among others
The requirements for special inspections are based on a variety of factors including occupancy class, intended use, project height, seismic categories, as well as wind zones. While the DPIRC (Design Professional in Responsible Charge) typically indicates what inspections are required based on a review of the code, it is ultimately up to the authority having jurisdiction over the project that may require special inspections. The special testing and inspections required by the presiding jurisdiction often cover a variety of project components and often are necessary at various stages of the completion of the construction.
Special Inspection agents are engaged by the project's owners or for the DPIRC (Design Professional in Responsible Charge) acting as the owner's agent. A firm performing special testing and inspections do not work for the contractor where the special inspections are required by code, as this would be a conflict of interest.
Special testing and inspections have made a significant impact on the quality and safety of a variety of construction projects across the New York Tri-State region. One of the most reliable and respected agencies that are authorized to perform these inspections is the team at Concrete Solutions Lab. With a certified materials laboratory and years of special inspection experience, our group of construction experts has become among the most respected professionals in the special testing and inspections industry. To schedule an appointment for special inspection services in the New York City or Long Island areas, fill out our contact form or give us a call at (631) 393-6520.